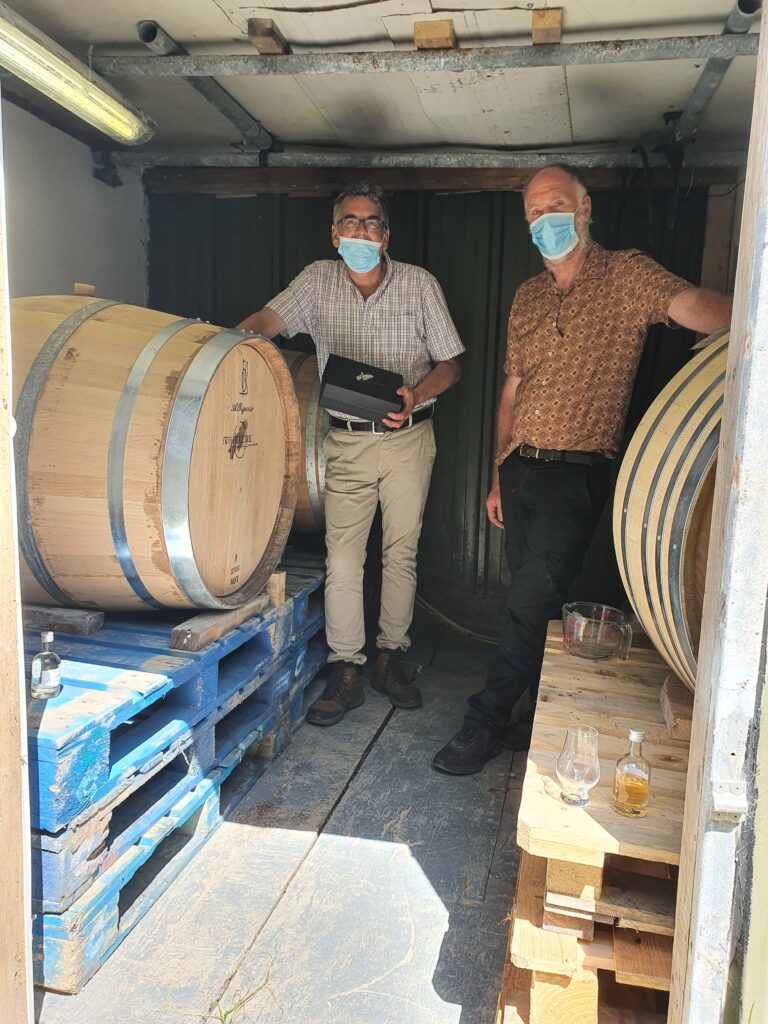 We show a recent welcome visitor to our Distillery, Patrick Sugrue, Manager of Skellings Six 18 Distillery from Valentia, Co Kerry, admiring 0ur cask aged gin with Séamus O Drisceoil. These visits from fellow craft distillers are always great because there are always new things to lean from one another and as they say "fair exchange is no robbery". Patrick who was accompanied by his son, Frank,
had another important mission to fulfill. This was to replenish his stocks of 10cc bottles of Skelligs Six 18, bottled here on Cape which, he informs us are doing a roaring trade this Summer, just as are our 10 cc bottles. These are a fantastic option to try out both craft gins from the Wild Atlantic Way and to bring much welcome treats home to circles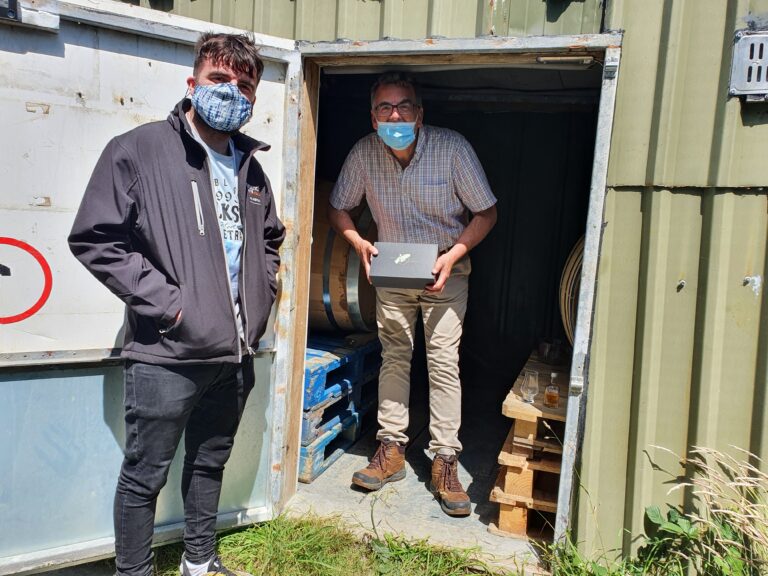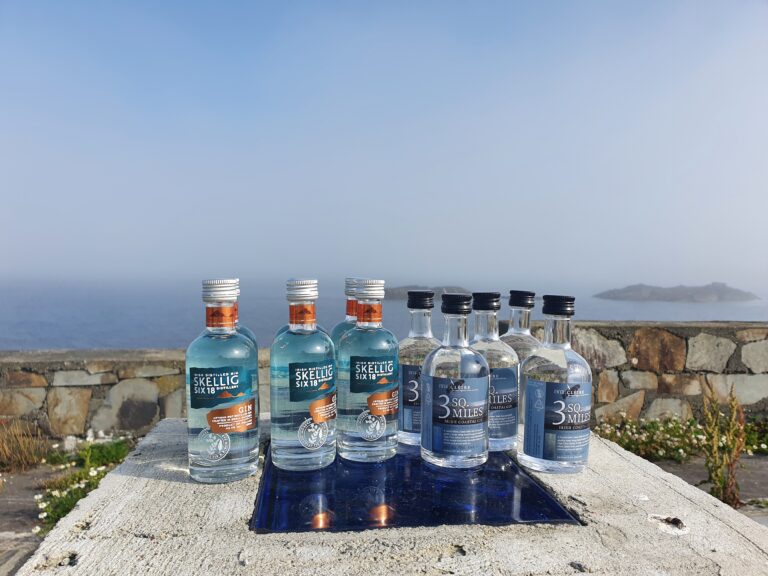 of well deserving friends. Each 10cc bottle contains 3 servings, enough to try a number of different combinations of mixers, to find your perfect accompaniment to some of the West of Ireland's finest coastal gins. Is deas iad na comharsain atá againn sa ghnó seo agus a bheith ábalta Céad Fáilte a chur rompu go Cléire.