As they like to say at Toyota, "there is no best, only better." We like to employ that philosophy here at Cape Clear Island Distillery. We strive to innovate and continuously improve. With that in mind, on the 12th of April, we began a very special project. After much research by our esteemed distiller, Corentin, we purchased several wooden barrels from the continent, with the aim of aging our award-winning gin in them. While 3 SQ. MILES will continue to be our main product, this barrel-aged gin will be a limited-edition product available this autumn.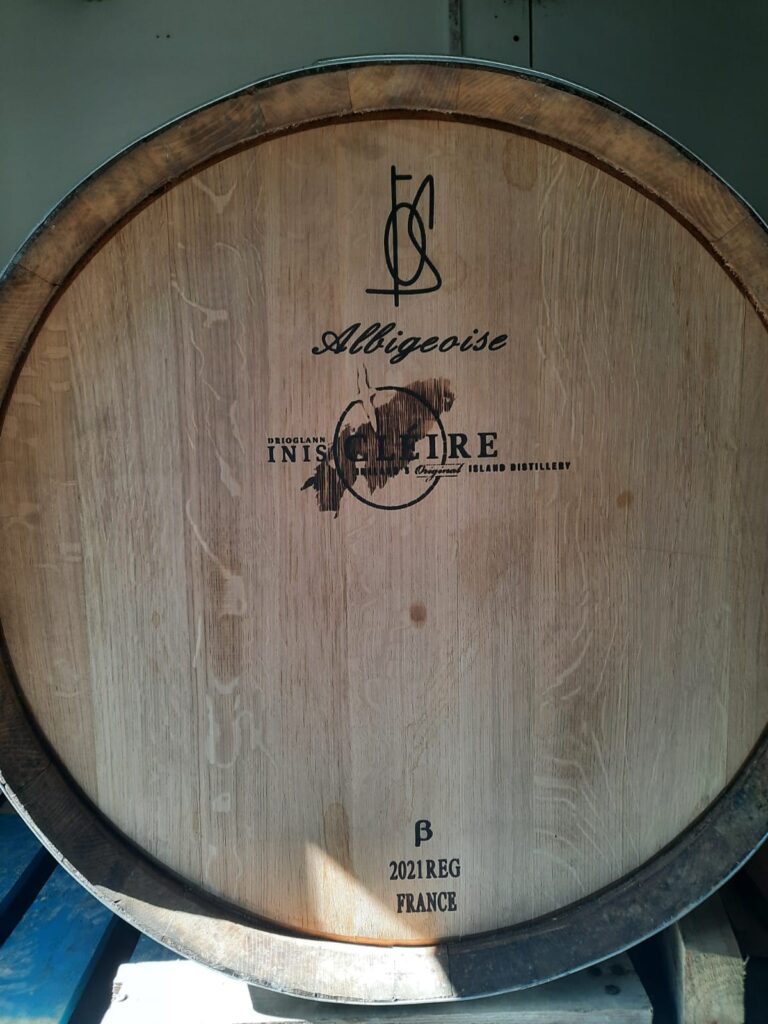 Asked about it, Corentin says "gin is a chiseled, specific, delicate spirit. Aging gin is a big challenge because if we make the wrong choices we can very quickly lose the identity of the gin." We've been very careful in our choices.
A blend of different casks was chosen, each giving their own contribution to the resulting gin, which we hope will be something really special.
In addition to selecting the types of wood that the barrels are made from, there's also the matter of size.  In choosing 400-litre barrels, we ensure that the wood : alcohol ratio is less than 1.25 compared to the 225-litre barrels, thus helping to ensure that the wood doesn't overpower the natural beauty of our 3 SQ. MILES gin. The ones we're using are toasted, rather than charred, ensuring a soft and fresh structure. The barrels we're using to age our gin are:
Oak Casks – sourced from the center of France.  These barrels will add the classic tannins and woody structure to the spirit.
Acacia Casks – from France's Champagne region.  We hope that the influence of these barrels will yield a certain elegance to the resulting gin.
Ex Loin de L'Oeil Casks – translated, means "far from the eye."  It's a very rare grape variety, accounting for just 0.08% of French wine.  This wine has notes of honey and fresh earth, as well as apple, pear, and exotic fruits.  We're hoping that these barrels lend a tangy and refreshing finish to our gin.  These rare barrels come from the celebrated Tonnellerie du Sud Ouest cooperage, in the village of Brens, near Toulouse.
The aim will be to blend the gin from these three barrels in order to achieve something really special.  And in doing so, we'll find out a bit more about the impact of Cape Clear Island's unique microclimate on the aging process.  With the first test blend less than a month away, we look forward to introducing this new gin to you soon.