CAPE CLEAR
ISLAND DISTILLERY
Ireland's Only Offshore Island Distillery
Cape Clear is a Gaeltacht (Irish speaking) island eight miles off the southwest coast of County Cork; it's a stunningly beautiful place. Though our island continues to experience a decline in its population, there is hope. We've produced a gin that has proven capable of winning awards at the most prestigious and competitive events in the world. We've been granted planning permission for a state-of-the-art whiskey distillery building. The tide is rising; please join us on our journey.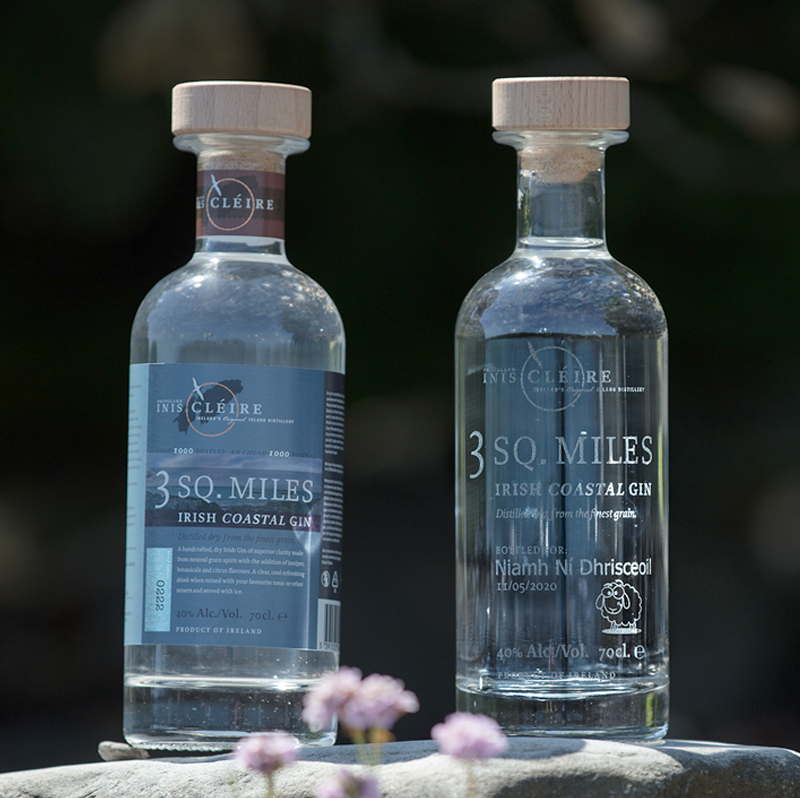 Starting in June of 2020, we began offering engraving on bottles of our 3 SQ. MILES gin. These have proven to be excellent gifts for the most special of occasions. Used for wedding and anniversary gifts, father's and mother's day gifts, and more, the bottles can be engraved with a name and/or message of up to 60 characters and can be delivered to your local off-license for €60 (plus €8 to cover postage). And, for a limited time, you can get an additional (non-engraved) bottle of the award-winning 3 SQ. MILES gin for only €30 when purchased together with the engraved bottle.
OUR VISION | NOW A REALITY
Cape Clear Island Distillery was an aspirational concept which has now become an operational venture, born from the sheer determination and commitment of an extraordinary community who live in one of the most beautiful places on this planet.
While we await the ability to sell our gin to you online, it's currently for sale at The Celtic Whiskey Shop.
We produced this short video to share our future plans and vision with you.
Our gin is a labour of love, as it took many tries to perfect the recipe. The result is nothing short of spectacular. The gin's juniper berries blend harmoniously with island-harvested honeysuckle, fuschia, and kelp.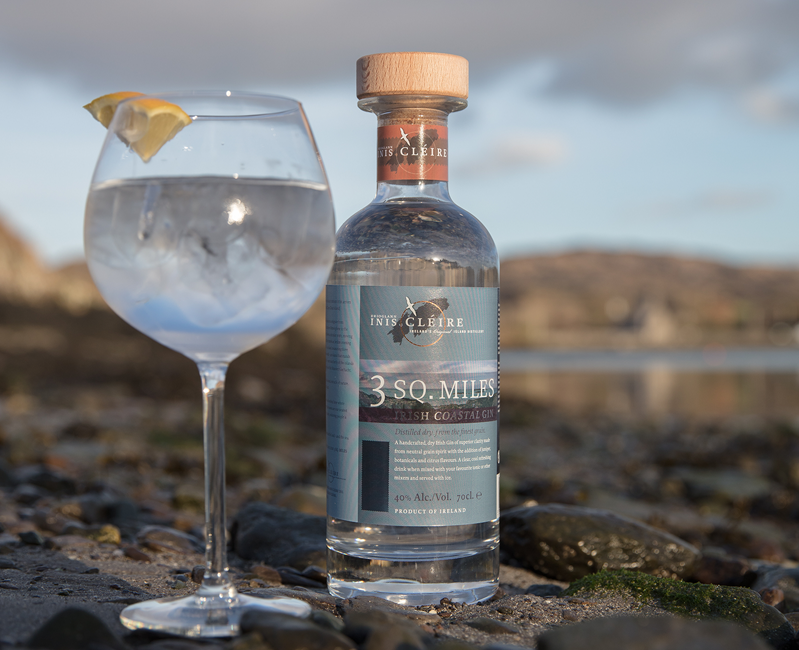 THE DISTILLERY OF THE
FUTURE
In 2016, through Comharchumann Chléire Teo we achieved full planning permission to build a leading edge whiskey distillery. The plans depict a beautiful building, one that is fitting for the breathtaking seafront site. The distillery will feature three copper pot stills of 2,500 litre capacity and mash tuns, which will ferment only the finest Irish-grown barley. Atlantic rain, filtering through our sandstone landscape, will provide our dedicated well with the fresh water for a whiskey that will combine smooth maturity with an enveloping presence of the ocean.
The Perfect Location for Ireland's Only Island Distillery
Located on the Wild Atlantic Way, Cape Clear Island is the ideal setting for a distillery, visitor centre and cask store.
This is a Gaeltacht/Irish-speaking island, famed for its natural beauty. It is recognised worldwide for storytelling, language, traditional music, and sailing. Also associated with the island is the iconic Fastnet lighthouse, located on a solitary rock formation four miles to the west.