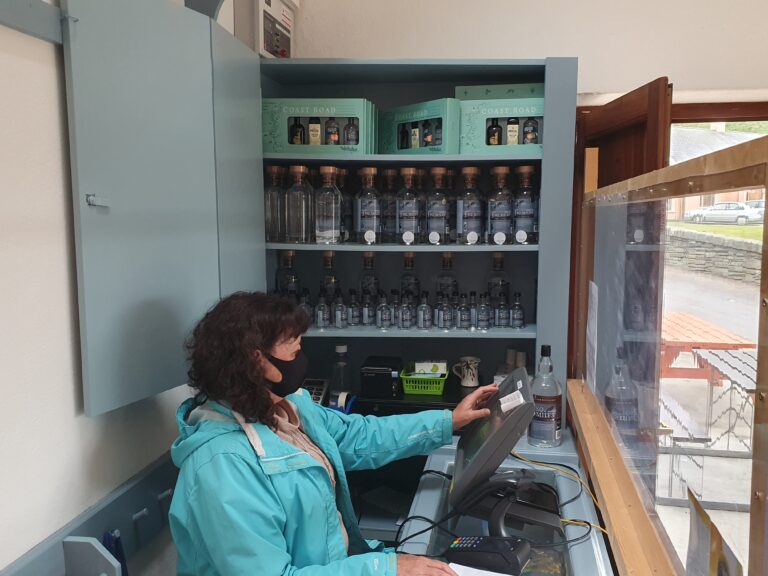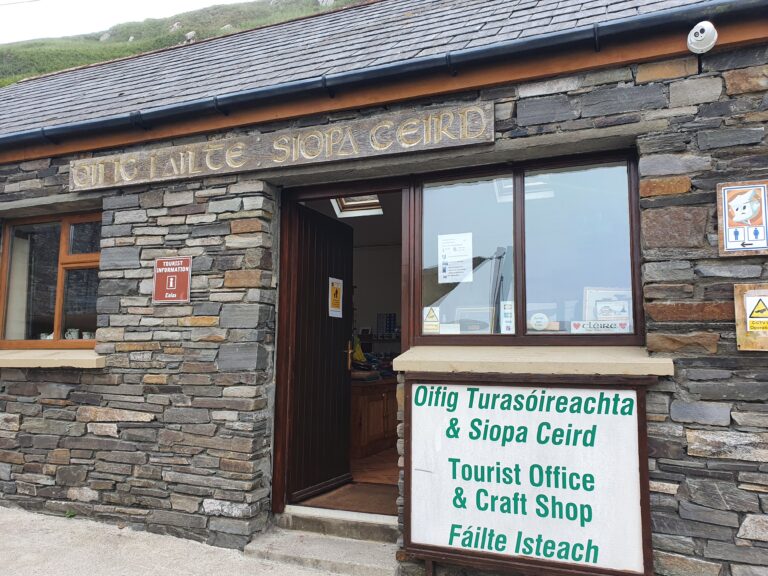 Our Off License is now Open on Cape Clear Island, the jewel in West Cork's Carbery's Hundred Isles.
Visitors to Cape Clear Island will be delighted with our new Off License Facility located in the Island's
Craft and Information Center. This is extremely conveniently located in North Harbor just a stones
throw away from the Marina and bustling harbor. This is where the ferries plying from Schull and
Baltimore and heading towards the Fastnet disembark.
Customers can expect a wide range of products from the distillery some of them not available
elsewhere. These include our economy 1.5 litre version, 10 cc taster bottles which are great for
friends and colleagues eager to try our Gin, pre-engraved bottles featuring iconic landmarks from
the Island, and of course the special Coast Road gin sampler multipacks which are the perfect gifts from Ireland's Wild Atlantic Way. You can also order personalized engraved bottles here or even purchase preference shares for yourself or a deserving friend.
Cléire abú – ar scáth a chéile !