Fancy owning shares in a distillery?  Now is the time to get in!  Also a great gift for the holidays, Cape Clear Island Distillery Limited is now offering €100 Redeemable Cumulative Preference Shares.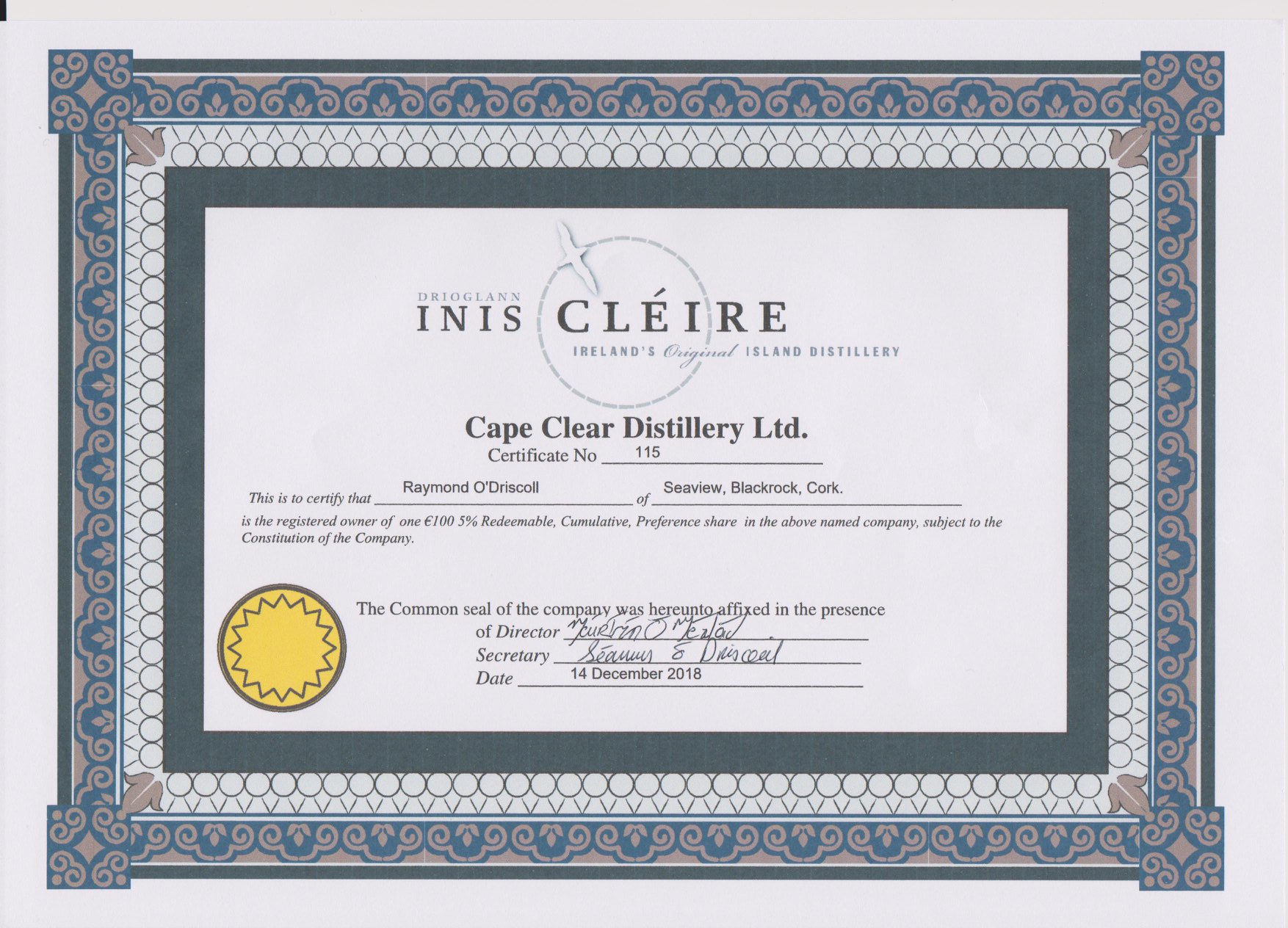 These shares will attract a dividend of 5% per annum and can be redeemed for items available in the distillery shop or website. Furthermore, as a holder of one or more of these shares, you will be offered a bonus on the purchase of ordinary A shares in the future, if you were to choose to do so. Ownership of these shares will also enable you to visit the the distillery, free of charge, during normal operating hours.
For full details, please download the following Terms and Conditions document:
If you'd like further information, please let us know: info@capecleardistillery.com.